Insul-Fluff and Insulation Removal Christchurch New Zealand
---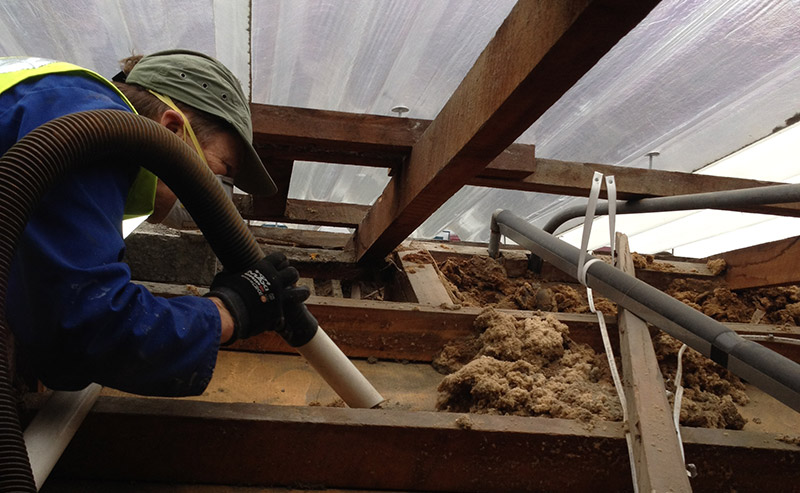 Insul-Fluff is a thermal insulator treated with a combination of fire retarding, vermin resisting chemicals.
Over time, Insulfluff breaks down and settles, becoming dusty and dirty, losing much of its insulation properties. Clean Start Services are the Insul-Fluff Removal Specialists
Removing old Insul-Fluf from your home will be healthier for your family, clean the old dust and dirt from your attic and best of all, you will have a clean start for your fresh new insulation. Many of our customers report the home has a fresher healthier feel after the old insulation has been removed.
---
Remove Old Insul-Fluf before installing new Insulation
Clean Start Services will remove your dusty, old, dirty, Insul-Fluff from your ceiling space.
Clean out the old before installing new insulation
Insul-Fluff breaks down to a flat layer of ineffective fluff and dust
Over time Insul-Fluff gets infested with rodents and droppings
Insul-Fluff can get wet or damp and crusts together creating an unpleasant odour
Prior to home renovations making it easier for the builder removing by dusty old insulation
Some people complain of medical problems resulting from dust in old Insul-Fluff. Insul-Fluff dust can come down through down-lights this makes the house dusty and difficult to keep clean.
---
Removing Insul-Fluff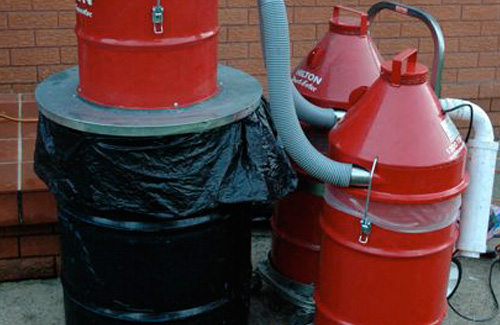 Clean Start Services will safely and cleanly remove old unwanted Insul-Fluff from your home. We use powerful vacuum cleaners with 50mm hoses. The vacuums are normally outside and the hose goes up into the ceiling space through the manhole.
We suck the old Insul-Fluff into large drums and bag it up ready to dump. The average 100 square metre home will take a full day to complete. We have extensive experience removing Insul-Fluff from all types of houses and our customers are always satisfied with the results.
We remove fire damaged Insul-Fluff wet and dry.
Insul-Fluff removal in Christchurch. We usually work in the Christchurch/Canterbury area but we can service around the South Island. We have been providing Insulation Removal in Christchurch for over 10 years.